01

Medical Approach Based on Anatomy + Experience in Training Dancers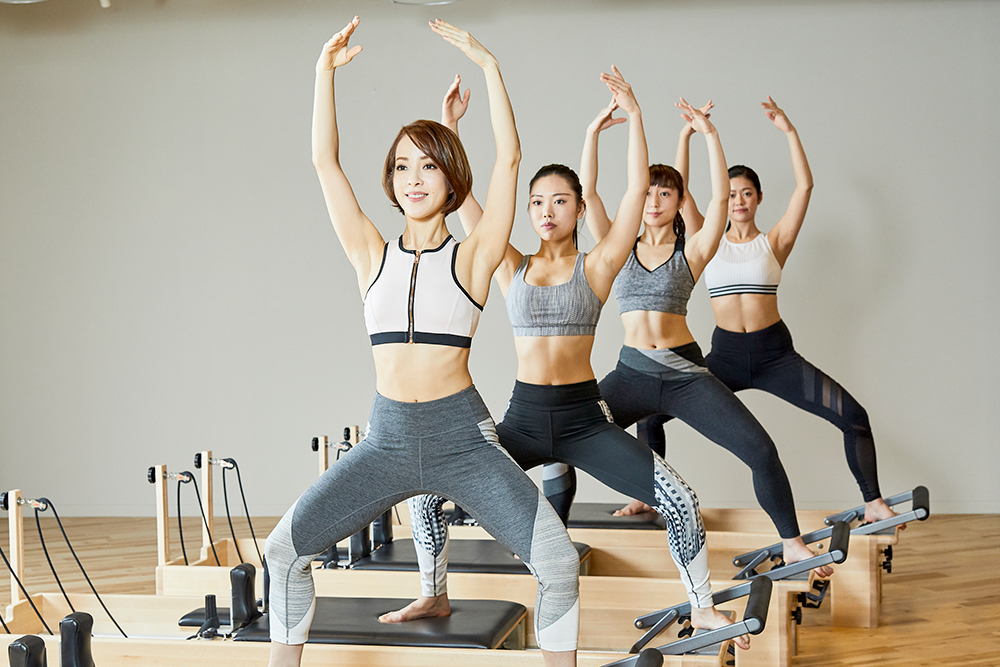 All of our instructors teach based on an anatomical and medical approach to meet the training each client requires. Our methods are based on the knowledge we built from training dancers, and years spent on understanding the human physiology.
What you will take back from taking BDC PILATES lessons:
- Enhance proper body alignment. You'll realize that your posture is naturally improved.
- Create a body that burns more energy, essential to creating and maintaining a fit physique.
- Strengthen core muscle, which is especially important for athletes.
- Massage your inner organs through breathing method.
- Rehabilitation for any injuries.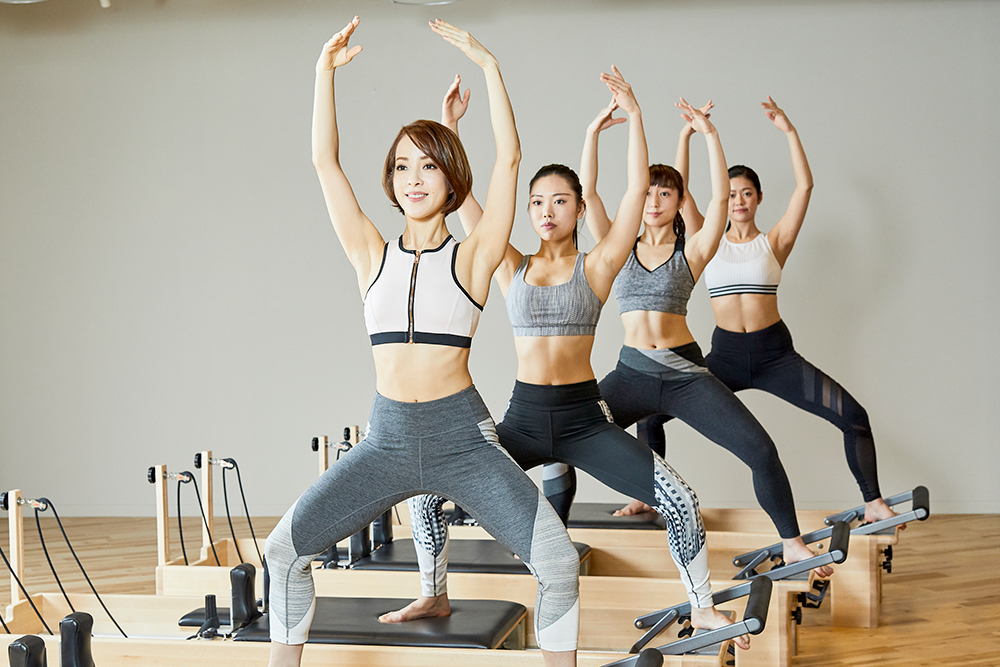 02

Focus on Group Reformer Lesson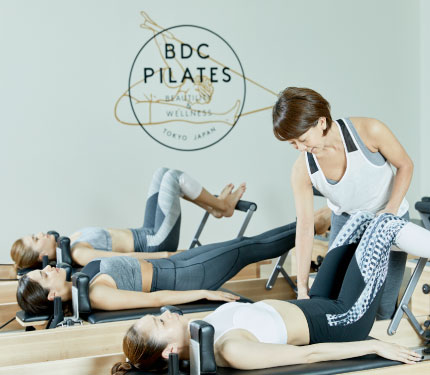 All of our group lessons are done on reformers. Reformers will allow you to work on your inner muscles, providing more thorough workout. Some people only relate Pilates to mat works, but Joseph Pilates, the founder of Pilates, originally created Pilates by reforming a regular bed. BDC PILATES is the first Pilates studio in Japan to focus on only reformer Pilates in small group lessons, which we believe to provide the best training method for our clients.
*All of our reformers are imported from Balanced Body in the US, researched and developed over the course of 40 years.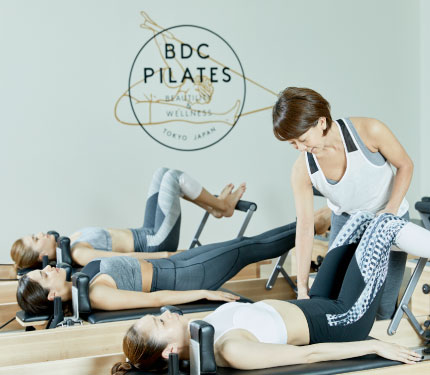 03

Limited Number of People Per Lesson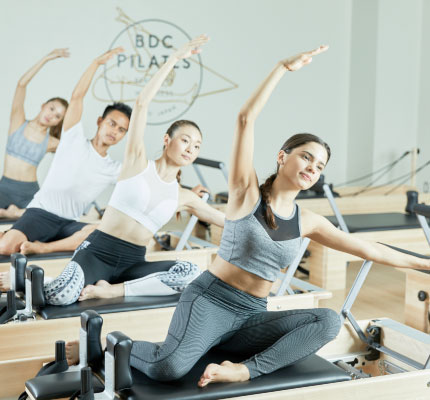 We believe in the quality of each exercise. Everyone's body is made different. Our instructors observe the unique features of your body and provide you with custom training that matches your body's needs. That is why we only take limited number of people in one class that lasts 55 minutes.
Our training program allows you to work on lengthening your body parts and training your core muscle. The instructors will give detailed instructions so that each of our clients understands their body habits and provide best exercise to work on them.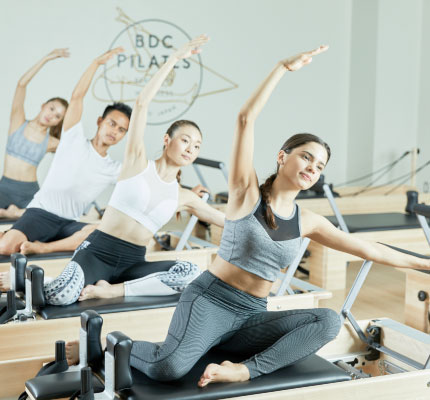 04

For Those Looking For Personalized Lessons
For those who are interested in customized lesson plans, we provide 60-minute-long private sessions. Our instructors will tailor your exercise menu each time based on their anatomical and biomechanical knowledge, using our full range of equipment.
- Cadillac
- Reformer
- Barrel
- Chair
- Props including Magic Circle, Yoga Ball, Thera-band, and others